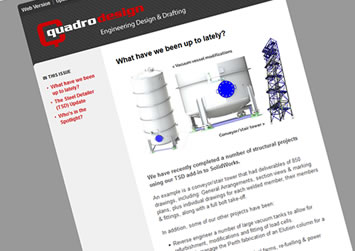 What have we been up to lately?
We have recently completed a number of structural projects using our TSD add-in to SolidWorks.
An example is a conveyor/stair tower that had deliverables of 850 drawings, including: General Arrangements, section views & marking plans, plus individual drawings for each welded member, their members & fittings, along with a full bolt take-off.