The scope for this job was to site measure and document existing building structure, and provide a fabrication drawing for the new suspended glass entry structure steel work.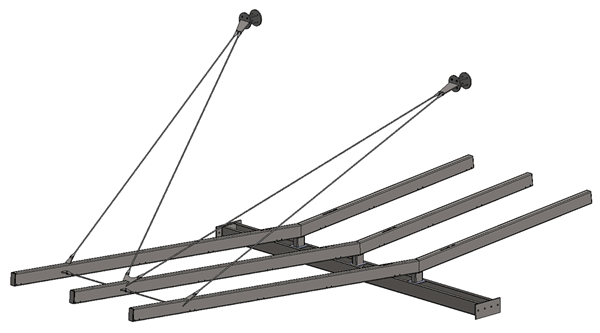 To ensure a precise fit of the thick prefabricated glass panels, accurate measurements were required to be taken.
The challenging aspect of this project was the access to the existing structure and record accurate 'as built' documentation. The canopy is suspended over four metres from the ground.
In retrospect the project's difficulty and complexity meant that utilising the 3D scanning process would have made measuring more efficient and simpler.
Quadro Design was also involved in drafting steel for the framework to be retro fitted into the front entry doors of the city office.
Our scope was to provide a fabrication structure steel drawing, using the existing supporting structure. This frame is designed to house the thick glass sliding automatic doors with the taken site dimensions.