With the introduction of revised safety standards in the gold recovery sector, pressure filters are now classified as pressure vessels.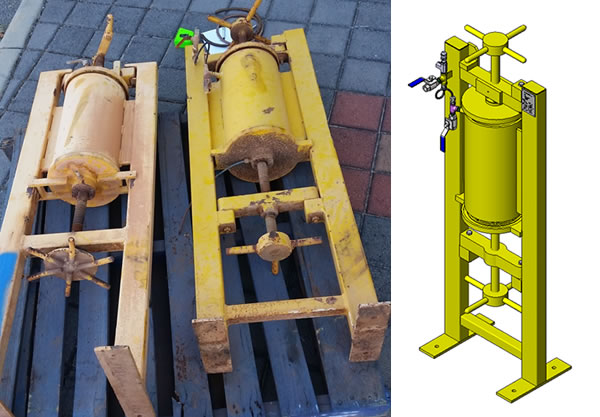 Some filters have been in operation for over 20 years and are in need of repairs and upgrades to comply with the new standards.
Quadro Design organises refurbishment and compliance to the current standards, saving clients' the capital expenditure of a replacement.
Quadro Design can and has provided many services in this area including but not limited to elution columns, carbon transfer, quench and other types of pressure vessels over the years.
Our services have included project management, design and detail drafting, design verification and certification, design registration (with local governing bodies), manufacture of the vessel and delivery to site ready for commissioning.